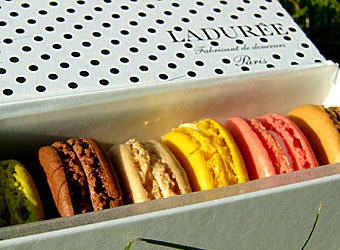 I had a load of egg whites left over after making a mountain of
Dark Chocolate Ice cream
. The inevitable thing to do is make meringues but I didn't fancy that this morning. Macaroons came to mind. Those lovely Laduree sorts with bright deep colours and cream fillings and perfection written all over them. But they are just not me. Not at the moment anyway. Mostly my food isn't perfect. It's more the mountainous sort. And I'm also contrary so tend not to want to make things that everyone else is making. It just seems to faddy. Sometimes I cut off my nose with this attitude, but there seems no joy in reading the book that everyone else is reading on the tube. So I'm making the North American sort to serve with coffees at
Rosie's
.
It's not complicated. Think of it like an action packed meringue and it's easy.
120g egg whites (4)
200g caster sugar
a pinch of salt
400g sweetened coconut
1/2 tsp vanilla extract.
Place the egg whites, sugar and salt in a large bowl over a saucepan with a little water (a
bain-marie
). Whisk this constantly over a low heat until the mixture is soft and aerated and warm. This will take about 10 minutes, and I used my Kenwood mixer. Now take the bowl off the heat and fold in the vanilla and coconut. Chill for 2 hours to firm up. Preheat the oven to 170C. Line a baking tray with oiled grease proof paper and heap little mountains of macaroons, allowing space between each. You should get about 12 out of the mix. Place in the oven for 15-20 minutes or until they are tinged with brown and gold.
Maybe one day I'll pluck up the courage to make the pretty sort.